To speak with one of our Marketing Consultants please contact our office at:
Ph:   605-725-5551
Fax: 605-725-5553
Or email one of our consultants and we would be glad to help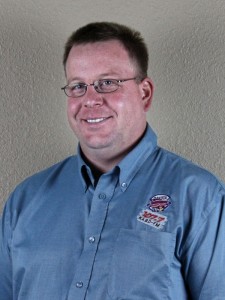 Devin Reints
General  Manager – CRSM, CRMC
devin@dakotabroadcasting.com
I'm a local boy, originally from Langford South Dakota. I attended Langford high school and went on to The University of South Dakota. Where I graduated in 2006 with a degree in Contemporary Media and Journalism an emphasis in Public Relations and a 2nd in Advertising. I also have a minor in business and leadership.
After graduation I went to KCCR and KLXS Radio in Pierre SD to work as an Account Executive. I had a great time in Pierre, but an excellent opportunity opened up for me to come home and join Dakota Broadcasting.  I now live in Aberdeen with my wife Ashley and daughter Aria.
I also stay very active in the community in various organizations.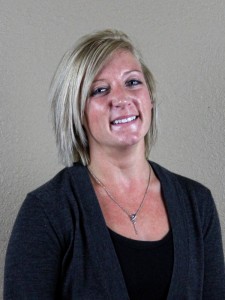 Erin Drew
Marketing Consultant – CRMC
Erin@dakotabroadcasting.com
I was born and raised in Volga SD and moved to Alexandria MN to finish out high school. Through a few years of college and finding out it just wasn't for me yet,  I ended up working for Claire's Boutiques as a part time manager and worked my way up to be transferred to Aberdeen, where I spent about 2 years managing the store in the Aberdeen Mall. Through out high school and college I was a cheerleader, earned all- American four years, and now I coach the Northern State Cheerleaders. In my free time I like to stay active with rollerblading and yoga, more often then not, I love to be inactive with bumming on the beach and reading a good book.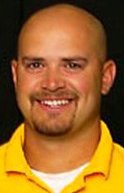 Ryan Jerle
Marketing Consultant
Ryan@dakotabroadcasting.com
Ryan grew up in Eagan, MN and graduated in 1996. He went on to play college baseball for 4 years and has been a collegiate baseball coach since 2002. Ryan has been the recruiting coordinator and assistant coach for Northern State University since 2010. Prior to his job at Dakota Broadcasting, he previously worked in retail and car sales in the Twin Cities. Currently lives in Aberdeen with his longtime girlfriend Christi and daughter, Harper.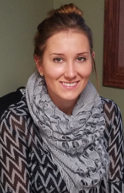 Ashley Daughters
Marketing Consultant
Ashley@dakotabroadcasting.com
I was born in Nebraska but grew up in Aberdeen, SD. Here I attended Central High School where I played on the varsity tennis team and graduated from Northern State University with a BA in International Business and Spanish. During my undergrad, I worked as an assistant manager at a local restaurant. Following graduation, I moved to Des Moines, IA to take a position as a Management and Sales Trainee in the trucking industry. After a year, I moved back to Aberdeen to be closer to family and now live here with my boyfriend and son. I love to travel and studied abroad in South Korea and Chile during my time at NSU. I enjoy anything outdoors and adventurous. In my downtime, I like to kayak, go to the gym, and catch up on some reading.